OUR FALL EVENT
"THE LAST BLAST"
IS A GO

October 14th, 2023 10am – 4pm
Experience fascinating displays and demonstrations by the Historical Construction Association and various vendors. Witness road excavation, graveling, grading, and rolling performed using vintage machinery. Observe steam and diesel-powered cable shovels in action at our interactive event. Enjoy accessibility features such as a people-mover, picnic area, and concession stands, including delicious BBQ options. Special event rates apply for this unique and engaging experience.
Partnership Announcement
We are thrilled to welcome two new historical groups to the 2023 Wheels & Tracks event:
Friends of the Base Borden Museum & Archives
The Friends of the Base Borden Museum & Archives will showcase an impressive display of military vehicles, memorabilia, and information on the group's activities and restoration projects.
Ontario Antique Trucks
Ontario Antique Trucks, a group adding Wheels & Tracks to their annual show calendar, will present a captivating collection of member-owned vintage trucks, along with details on club activities and events.
HCEA Canada is delighted to collaborate with these fascinating contributors and eagerly anticipates the enriching experiences they will bring to the event.

The home of Canada's vintage construction equipment enthusiasts.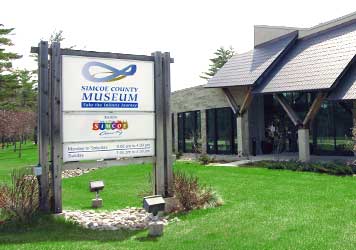 HCEA Canada boasts an unparalleled collection of vintage road construction and excavation equipment, situated just 10 minutes from Barrie, Ontario. Annually, we organize two significant public events showcasing our exceptional collection, in addition to participating in various exhibitions throughout the province.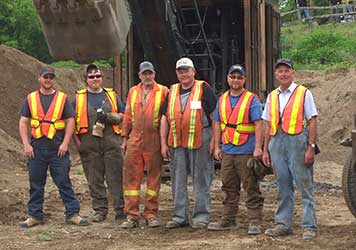 With a thriving community of over 350 members spanning Canada, the U.S., and Europe, we play a crucial role in preserving and educating about early construction techniques and maintaining vintage equipment.
"We're digging
up the Past"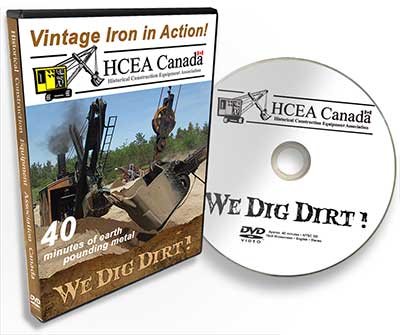 Don't miss out on our exclusive DVD, available now in the museum gift store! Packed with over 40 minutes of captivating action and insightful information about our group, this DVD is a must-have for enthusiasts. Get your copy today!
Discover a treasure trove of fascinating history and engaging posts on our Facebook page! View our latest update in the embed below, or click through to explore even more captivating content. Don't forget to follow us and stay up-to-date with all our exciting news and insights. Visit our Facebook page now!
For privacy reasons Facebook needs your permission to be loaded. For more details, please see our
Privacy Policy
.
I Accept
( function( d, s, id ) { var js, fjs = d.getElementsByTagName( s )[0]; if ( d.getElementById( id ) ) { return; } js = d.createElement( s ); js.id = id; js.src = "https://connect.facebook.net/en_US/sdk.js#xfbml=1&version=v12.0"; fjs.parentNode.insertBefore( js, fjs ); }( document, 'script', 'facebook-jssdk' ) );