The "Combined Fleet" Collection is located at the Simcoe County Museum
HCEA Canada was formed in 1996 to formalize a group of like-minded individuals eager to preserve antique construction equipment and record Canadian construction history in addition to collecting memorabilia and related trade literature. Over the past two decades much has been accomplished by our volunteer club members towards furthering our collection and restoration of artifacts – including horse-drawn equipment of the early 1900's to steam shovels and steam rollers of the 1920's to the diesel equipment era of the 1940's and 50's. HCEA Canada (A Non-Profit Organization) is an active Community Heritage Partner of the Simcoe County Museum where many of our antique construction equipment shows and demonstrations occur.
The "combined fleet" collection is made up of 60% belonging to HCEA Canada; 20% privately held by our members; and 20% belonging to the Simcoe County Museum.  HCEA Canada works with all parties to restore, maintain, and preserve the "combined fleet" collection.
The action begins behind the museum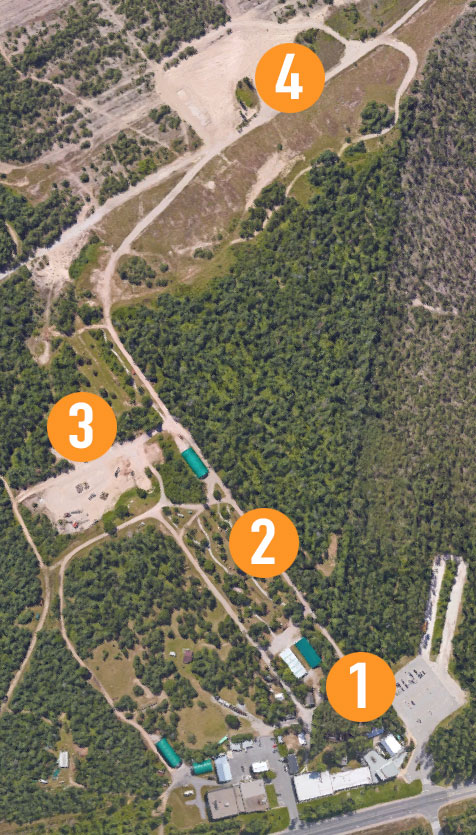 The "combined fleet" collection can be viewed during any visit to the museum but the best time to visit is during out special events when we put the equipment to work.   When you arrive at our area located outside behind the museum, our displays are spread out in a number of different zones.
You can then walk along the path or hop onto to one of the museum operated, tractor pulled, people movers which make multiple stops throughout our extensive exhibits, static displays and working equipment further back on the property. We provide a wheelchair accessible ride as well.
Small Engines & Farm Machines
During our key events you will be greeted by various smaller displays spread around the heritage building village area and machine sheds.  Steam powered wood splitting machines, various "hit and miss" single stroke engines & pumps, rock crushers etc.
Easy Access to our Exhibits
Power Alley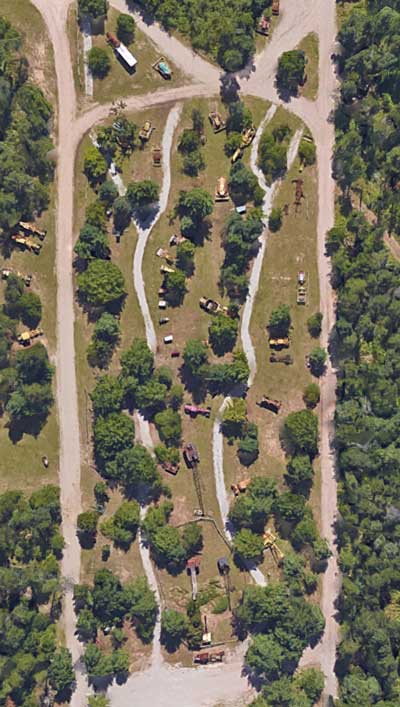 Located behind the machine sheds is the collection of stationary engines and static equipment displays. You will first be greeted by excavators in the Corral area which are always fun to watch. Various diesel engines, graders and other vintage pieces located in the Parkland sector will lead you out to the first of two gravel pits.
The Gravel Pit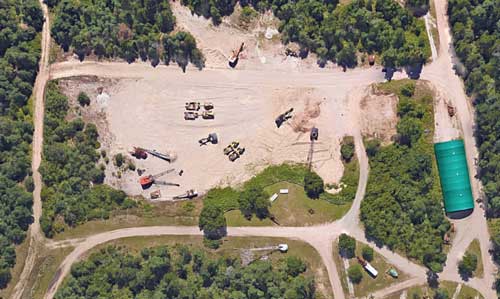 There is lots of fun to be had when you arrive at the first of 2 gravel pits. Everyone loves to watch the 1922 Erie B Steam Shovel. The wooden cab that houses the operator and boiler section has been left off so that you can see all the action that goes into operating this fascinating piece of equipment. Also located in the Gravel Pit are rock crushers, bulldozers, dump trucks as well as other steam shovels. There are even horse drawn wagons represented as well.
Exhibits located in the Main Entrance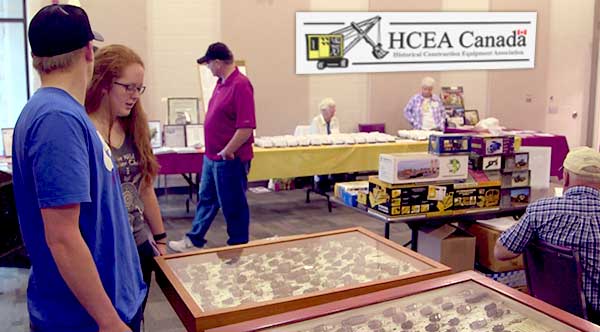 Either when you enter or just before you leave the Simcoe County Museum make sure you check out the exhibits on display during our events located inside,  just to the right of the main entrance. There are a number of table top displays and interactive activities like construction toys, special commemorative historical displays and even fun things for kids to do like build with Meccano.