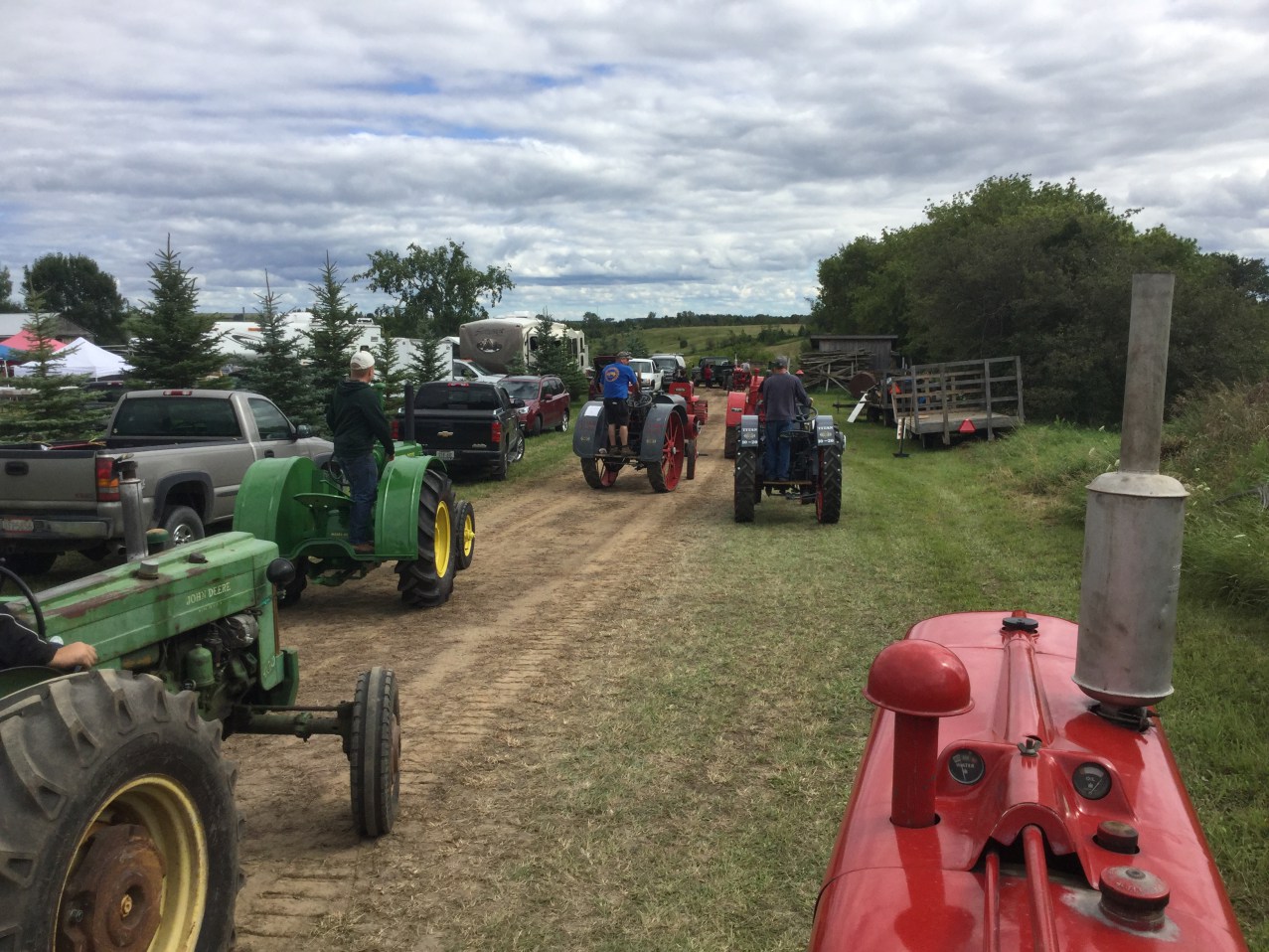 Georgian Bay Steam Show
August 6 @ 8:00 am

-

5:00 pm

|

Free – $35
Get ready for an unforgettable weekend at the Georgian Bay Steam Show 2023, where we celebrate the legacy of John Deere and the fascinating world of antique machinery! Join us for an action-packed event filled with captivating displays, live demonstrations, and family-friendly activities.
This year, the spotlight is on John Deere, showcasing the iconic brand's rich history and contributions to the world of agriculture and machinery. The Georgian Bay Steam Show offers a unique opportunity to:
Explore antique machinery displays, featuring a special focus on John Deere's timeless tractors and equipment.
Witness live demonstrations, revealing the power and precision of steam engines and antique machines in action.
Enjoy a fun-filled atmosphere, perfect for families and enthusiasts alike, with free parking and ample space to explore the show.
Discover a variety of vendors, offering unique souvenirs, vintage treasures, and delicious treats to satisfy your cravings.
Create lasting memories as you immerse yourself in the incredible world of historical machinery and the John Deere legacy.
The Georgian Bay Steam Show hours are as follows:
Friday: 7:30 am – 4:00 pm
Saturday: 7:30 am – 7:00 pm
Sunday: 7:30 am – 8:00 pm
Monday: 7:30 am – 3:00 pm
Admission prices:
Adults: $10/person on Friday & Monday, $15/person on Saturday & Sunday
Children under 12: FREE when accompanied by an adult
Weekend Pass: $35 per person
Please note that no dogs or bicycles are allowed in the show area to ensure the safety and enjoyment of all attendees.
Don't miss this exciting event that unites antique machinery enthusiasts, John Deere fans, and families looking for a memorable day out. Mark your calendars and join us at the Georgian Bay Steam Show 2023 for a weekend of discovery, inspiration, and fun!
Share This Story, Choose Your Platform!